CH. Best of All of Wolf Point "AROWAN"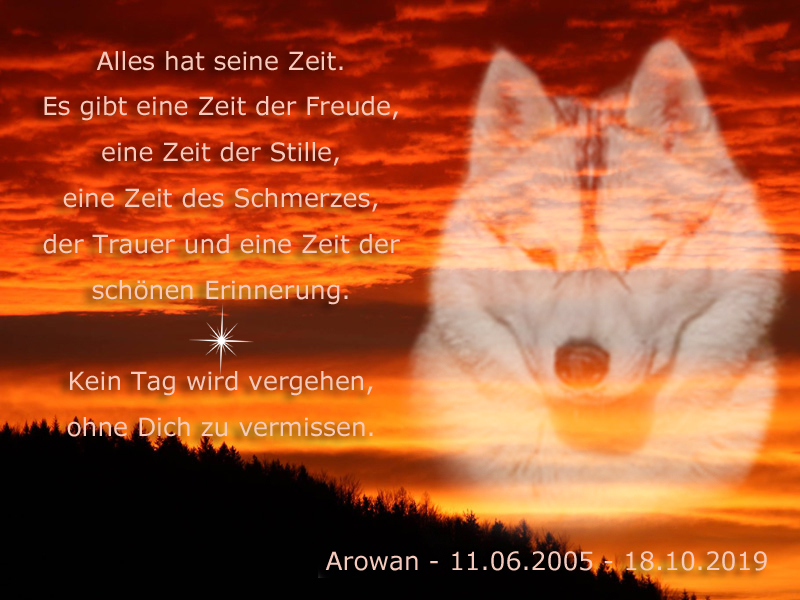 Arowan "BEST OF ALL OF WOLF POINT" closed her eyes.
She was my first Siberian Husky female. With her I made our first litter and she was the queen of our kennel until the last day!
Good bye Arowan! Run free with Future, Sarah, Iowa and Shadow!
Arowan 11.06.2005-18.10.2019
Keep Out of Wolf Point "IOWA"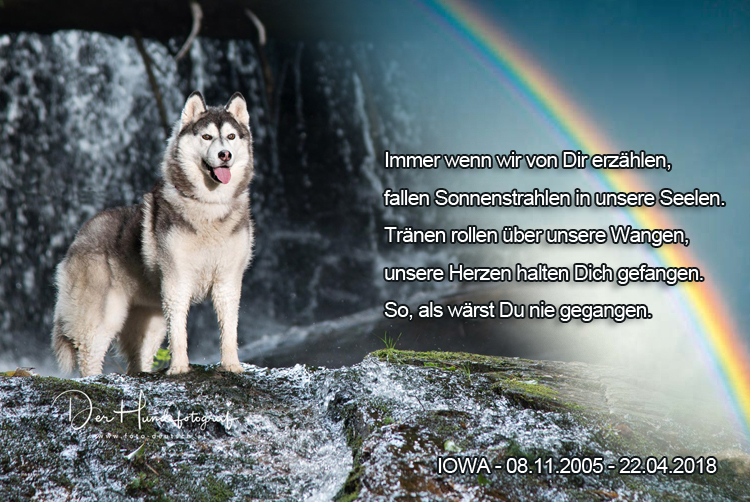 Iowa was a wonderful caracter who never wanted to fight with somebody. She was a very loyalty dog who wanted to play all the time.
She loved sledging but also the shows. Most she loved to be in the house!
Iowa we will miss you deeply. Now you will play with Sarah and Future!
CH. Back to the Future of Blue-Magic Mountain "FUTURE"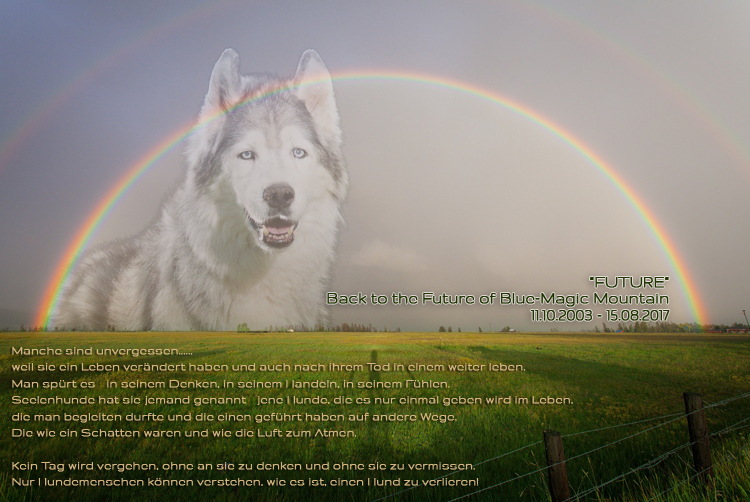 Future was my very first Siberian Husky. With him all starts. With him I was at my first dog shows won his first champions.
He was over years the pack leader of my pack!
All who knew him know, that he was a very special character who you will never find twice on earth.
Thank you sweet boy for all you gave us. We all will miss you deeply!
Run free now we will meet someday!
Venus de Milo of Nordica "Sarah"
Multi BISS/ BIS/ JCH-AUT/CRO/SLO, CH-INT/AUT/CRO/H/SLO/SK/VDH/GCHH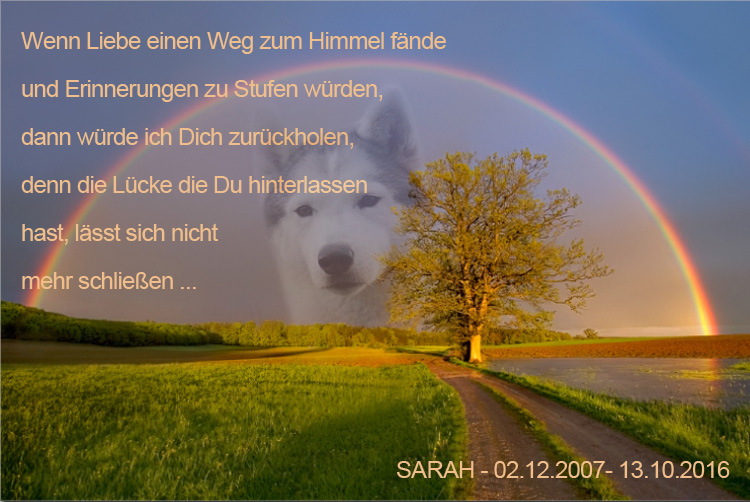 Sarah du warst mein Lebenshund.
Mit Dir bin ich viele tausend km gereist, sogar bis nach Amerika.
Du liebtest es mit uns unterwegs zu sein und hast immer alles für mich gegeben.
Wie sehr wirst Du uns am Abend fehlen, wenn Du stundenlang neben uns am Sofa lagst und gestreichelt wurdest.
Du warst ein Lebenshund, den man nur einmal im Leben hat.
Danke für alles!
Run Free Sarah…